The Annual Meeting of Xi'an Manareco Ended Successfully
---
---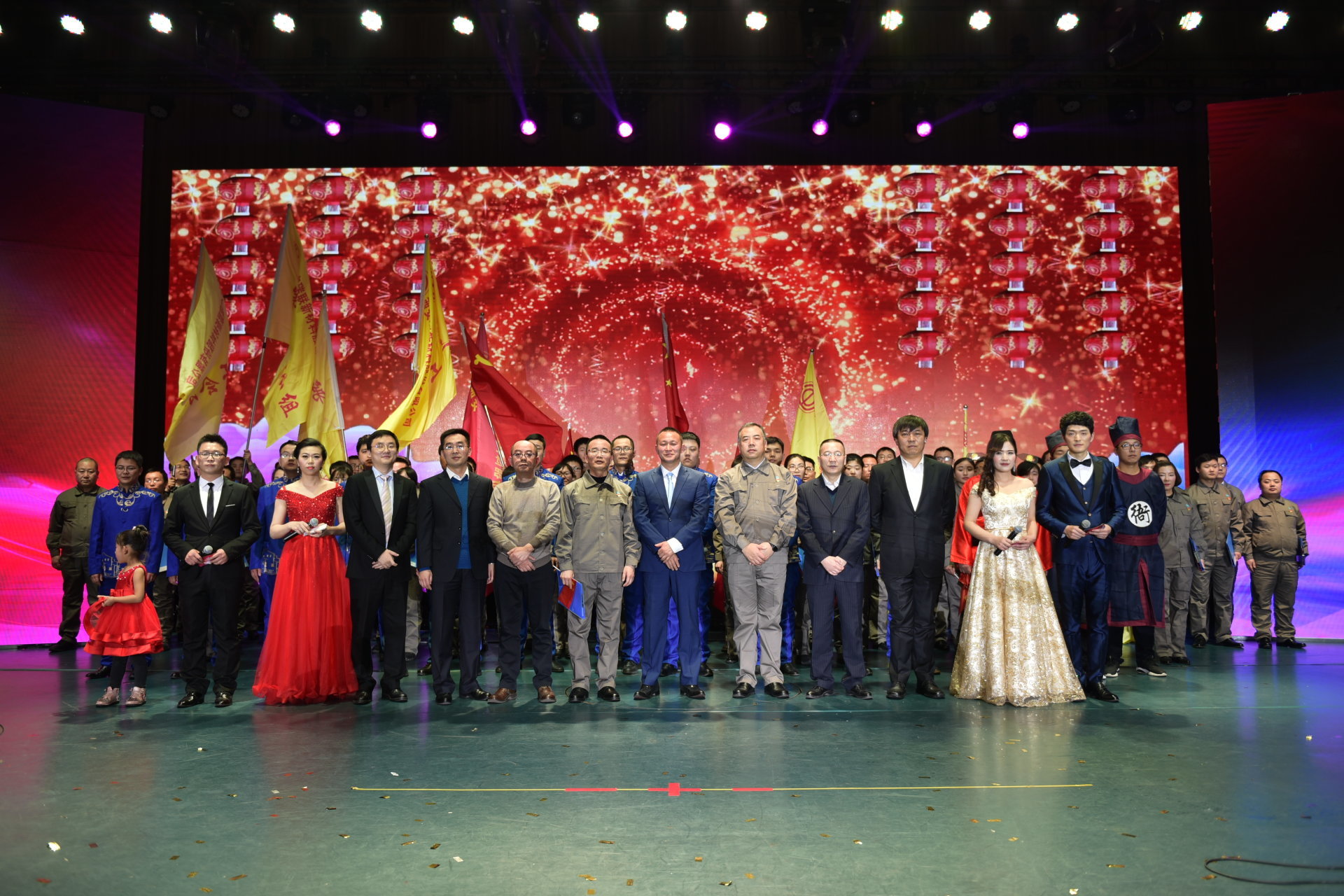 The annual meeting of the company, organized by the office of the Party Committee of Xi'an Manareco, was held in Xi'an on Jan. 19; in Pucheng High-tech on Jan. 22; and in Weinan High-tech on Jan. 25 respectively. At 8pm on Jan 25, in the No. 1 hall of Weinan Cangjie Hotel, accompanied by the singing of "Towards Glory", the annual meeting of the company ended successfully.
Shareholder representative Lv Haoping, Chairman Liu Xiaochun and company president Liu Qianfeng attended the annual meeting of the three places respectively. At the annual meeting, President Liu Qianfeng, Pucheng Hi-Tech General Manager Zhou Quan and Weinan High-Tech General Manager Yuan Jiangbo respectively summarized and reviewed the operation of the company and its subsidiaries in 2018, and expounded their future business objectives. Meanwhile, the annual meeting held a solemn ceremony to commend the company's outstanding groups and individuals, and awarded loyalty service award to its employees who have served the company over 18 years, expressing our company's gratitude to the senior employees, and encouraging all employees to learn the loyalty and dedication from them, so as to share weal and woe with the company and achieve common development.
With the joint efforts of all performers and creators, the five-act drama Family, directed by the office of the Party Committee, was presented perfectly at the annual meeting of three companies after three months of creation, rehearsal and optimization, and was highly applauded by the employees at all levels. It was an innovative party as the protagonists of the five acts showed the mentality evolution of employees in Xi'an Manareco; it was a meaningful party because the "Family" theme is distinct, which made a good explanation for our company's "Family" culture; it was a down-to-earth party, since the content and material of the party were basically originated from employees, integrating the party with staff's personal life. Also, as a party full of positive energy, it presented a large epic When I raise my right hand created by the office of the Party Committee which was a grand finale. Leading by the company leaders, all Party members and activists read aloud, showing that the company attached great importance to the work of Party building. In short, from the theme to the content, from material selection to background production and performances, it was a serious and positive party!
Here, we would like to express our heartfelt thanks to all performers of the annual meeting. Thanks for your hard work in past three months, thanks for your enthusiasm and selfless contribution; thanks for the support of our leadership at all levels!
Finally, we wish the staff of Xi'an Manareco a happy New Year, good health and good luck!
---
of,the,and,party,company,to,was,in,annual